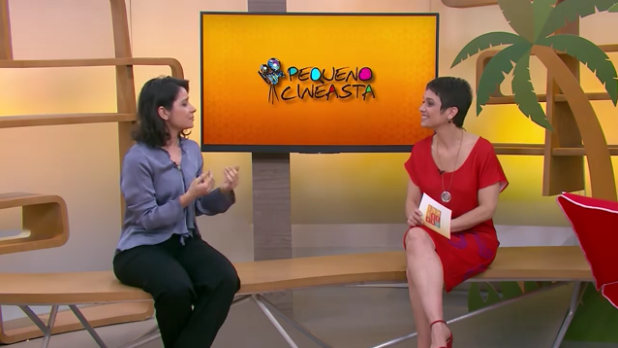 Light, camera, action! The Pequeno Cineasta's is our guests in the studio.
Conversaram com a gente a atriz e diretora Daniela Gracindo, criadora do projeto, e os meninos Rodrigo e Eduardo, que já participaram de oficinas como ator e diretor
O projeto mostra porque cinema pode ser coisa de criança. Nas oficinas, idealizadas pela atriz e diretora, Daniela Gracindo, meninos e meninas aprendem a produzir, dirigir, gravar e atuar. Eles trabalham sério, com a supervisão de profissionais da área e fazem filmes que são exibidos no Festival Internacional de Cinema infantil.
Fonte: http://g1.globo.com/como-sera/noticia/2016/02/luz-camera-acao-galera-do-pequeno-cineasta-e-nossa-convidada-de-estudio.html