"Le Machin Club" Special Film Exhibition
Selection of works produced by children at director Paméla Bisson's project, Le Machin Club, a non-profit organization founded in 2015 that is part of the network of children's rights defenders in the Quebec region of Canada, where it is based, supporting and encouraging the right of young people to express themselves. Le Machin's main mission is to produce media art with and for children in order to provide quality media for children and young people. Through its productions, in the form of reports, short films and collective projects, Le Machin wants to be a spokesperson for social innovations.
THE CAMPING GIRL
Route and direction:
Synopsis: Erika goes to camp for the first time and has to survive a week without her smartphone and her audience of subscribers and social media followers. Her camp counselor, Sparkle, will do everything she can to light up the spark of love for nature in her mind.
19'10" – Fiction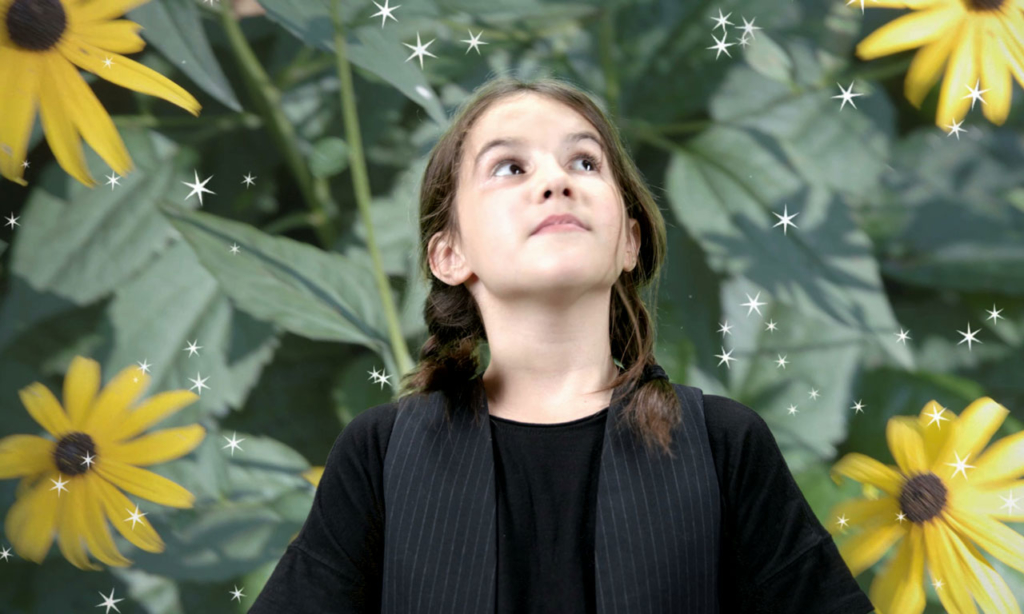 DIAMOND DIGGERS
Route and direction:
Synopsis: A young girl tells the alien invaders how she gets her diamonds. Her knowledge of the arts is wide while she doesn't know much about flowers.
04'22" – Fiction
EARTH DAY 
Route and direction:
Synopsis: A group of kids become superheroes on earth day.
01'00" – Fiction
UNIVERSAL LANGUAGE
Route and direction:
Synopsis: Philomène has an indian penpal with whom she shares her passion for music. When she learns the story of the Voyager golden record, she decides to create a new prototype to share the truth about humanity to aliens. Many of friends and adults will try to discourage her in her project.
03'54" – Fiction